NAVIGATION MENU
---
Home
Officiant & Elopement Packages
Wedding Venues & Locations
Online Wedding Scheduler
Marriage License Requirements
Marriage Licensing Offices
Wedding Photo Gallery
Testimonials, Cards & Letters
About Us
Wedding Planning and Eloping Resources
Online Payments
Contact Us!
---
ARTICLES
---
News: Romance in the Spotlight

Planning Your Wedding: From Elaborate to Elope!

Sample Ceremonies & Vows

Writing Your Own Wedding Vows

Including Children in Weddings

Wedding Gift Traditions & Trends

Cruise Ship Weddings

Why Choose New Orleans for Destination Weddings?

New Orleans: Current Cultural Trends

---
New Orleans Events:

Festival season is year-round! Check out the links below for upcoming New Orleans events that might correspond with your wedding plans.
Allstate Sugar Bowl in January

Carnival Season begins January 6 and continues until Mardi Gras

Tennessee Williams Literary Festival in March

French Quarter Music Festival in April

Zurich Classic Golf Tournament in April

New Orleans Jazz and Heritage Festival in April and May

New Orleans Food and Wine Experience in May

Essence Music Festival in July

Satchmo Summerfest in August

VooDoo Music Festival in October

Holiday Season's Annual Celebration in the Oaks Beginning the day after Thanksgiving throughout holiday season.

---
CONTACT:
Samantha McGovern
P.O. Box 24568
New Orleans, Louisiana, 70184
USA
(504) 214-0610
info@romanceinneworleans.com
---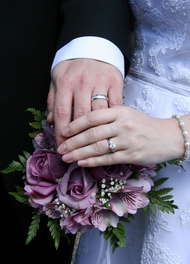 Please BOOKMARK our website so you can find us again and we can save money on pay-per-click advertising fees when you return.
Thank You!

---
News: I accept Texas Marrriage Licenses in addition to Louisiana Marriage Licenses. And they are Legally Binding if you get married in New Orleans, Louisiana.
By law, Texas marriage clerks can issue marriage licenses that are valid outside of Texas. Additionally, Texas&nbspresidency is not required. You do not have to live in Texas -- or Louisiana to obtain a marriage license and get married in Louisiana, so couples from anywhere can use this option for their conveniece.
Please check with the County Clerks in Texas for details.
Louisiana Marriage License Offices


Legal Holiday Schedule:
Click here for dates when Louisiana State Government
Offices will be closed.

Please note that you can obtain a marriage license in any Louisiana Parish to be married in Orleans or any other Louisiana Parish. Below is a convenient link below for each Louisiana Parish office.

ORLEANS PARISH (CBD Near Superdome)
1450 Poydras Street, Suite 407
New Orleans, LA, 70112
504.593.5115
HOURS: Monday - Friday 8:00am - 3:15pm.
License Fee: $27.50 cash.
Click here for a link to this Marriage Clerk Office
Click Here for a Google Map

JEFFERSON PARISH (WEST BANK):
General Government Building
200 Derbigny Street
Suite 2300
Gretna, LA
504.364.2922
HOURS: Mon - Fri 8:30am - 4:00pm.
License Fee: $31.25 cash or check only
Click here for a link to this Marriage Clerk Office

JEFFERSON PARISH (EAST BANK):
Joseph S. Yenni Building
1221 Elmwood Park Blvd
Room 603A
Harahan, LA
504.736.6390
HOURS: Mon - Fri 8:30am - 4:00pm.
License Fee: $31.25 cash or check only
Click here for a link to this Marriage Clerk Office

ST. BERNARD PARISH (CHALMETTE)
Clerk of Court
1101 St. Bernard Highway
Chalmette, LA. 70043
504.271.3434
HOURS: Mon - Fri 8:30am - 4:30pm.
License Fee: $30.00
Click here for a link to this Marriage Clerk Office

ST. TAMMANY PARISH (COVINGTON)
Clerk of Court
701 N. Columbia Street
Covington, LA
985.809.8700
8:30 am - 4:30 pm Monday-Friday
License Fee: Call for fees. Cash Only
NOTE: Foriegn identification laws are strictly enforced. Please contact the clerk if this applies to you.
Click here for a link to this Marriage Clerk Office

ST. TAMMANY PARISH (SLIDELL)
Towers Building
520 Old Spanish Trail
5th Floor
Slidell, LA
985.643.6969
8:30 am - 4:00 pm Monday-Friday
License Fee: Call for fees. Cash Only
NOTE: Foriegn identification laws are strictly enforced. Please contact the clerk if this applies to you.
Click here for a link to this Marriage Clerk Office

Please click on the following link for a listing of all Louisiana Parishes' Clerks of the Courts.

(Note: Not all clerks issue marriage licenses. Please call in advance to be sure.)

---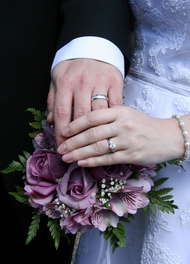 ---