NAVIGATION MENU
---
Home
Officiant & Elopement Packages
Wedding Venues & Locations
Online Wedding Scheduler
Marriage License Requirements
Marriage Licensing Offices
Wedding Photo Gallery
Testimonials, Cards & Letters
About Us
Wedding Planning and Eloping Resources
Online Payments
Contact Us!
---
ARTICLES
---
News: Romance in the Spotlight

Planning Your Wedding: From Elaborate to Elope!

Sample Ceremonies & Vows

Writing Your Own Wedding Vows

Including Children in Weddings

Wedding Gift Traditions & Trends

Cruise Ship Weddings

Why Choose New Orleans for Destination Weddings?

New Orleans: Current Cultural Trends

---
New Orleans Events:

Festival season is year-round! Check out the links below for upcoming New Orleans events that might correspond with your wedding plans.
Allstate Sugar Bowl in January

Carnival Season begins January 6 and continues until Mardi Gras

Tennessee Williams Literary Festival in March

French Quarter Music Festival in April

Zurich Classic Golf Tournament in April

New Orleans Jazz and Heritage Festival in April and May

New Orleans Food and Wine Experience in May

Essence Music Festival in July

Satchmo Summerfest in August

VooDoo Music Festival in October

Holiday Season's Annual Celebration in the Oaks Beginning the day after Thanksgiving throughout holiday season.

---
CONTACT:
Samantha McGovern
P.O. Box 24568
New Orleans, Louisiana, 70184
USA
(504) 214-0610
info@romanceinneworleans.com
---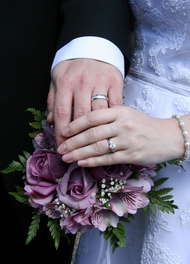 Please BOOKMARK our website so you can find us again and we can save money on pay-per-click advertising fees when you return.
Thank You!

---
---
---
From: inma-dani
Sent: Monday, May 09, 2005 11:26 AM
Subject: thank you

We really appreciated your words and attitude in our wedding ceremony. It was so beautiful... all of our friends asked about you and the kind of text you choose for the ceremony. It was awesome.

Thank you for helping us to celebrate this special moment in our lives.

We´ll never forget you.

Our best wishes for you,

Inma and Daniel

---
---
From: JLL3681
Sent: Friday, May 06, 2005 6:16 PM
Subject: RE: Wedding 2006

Wow - your references... what can I say? I have heard nothing but amazing things about you both you must be very proud! My fiance and I are flying down tomorrow for a few days to check out a few places again so that we can decide on a place. You should hear from me soon regarding setting a date and reserving your services.

Thanks!
Jenn Lux

---
(Just One of the references...)
From: Joe Summers
Sent: Tuesday, May 03, 2005 8:28 AM
To: JLL3681
Subject: New Orleans Wedding

Hi Jennifer,

Congratulations! I just had a request from Rev. Bohn to provide you with a reference. It is my pleasure to do so because of the great hospitality and service that Samantha showed us during our wedding and stay in New Orleans.

My wife and I were married at Audubon Park at the St. Charles entrance. The service was absolutely great, the fountain with the flowers was beautiful. It was easy too! We called Rev. Bohn on Monday to confirm the time and place, showed up on Tuesday afternoon, and were married in a simple ceremony that we had previously chosen. It gave us plenty of time to enjoy ourselves and not be so stressed out!!

I suggest the digital pictures. Samantha took about 230 of them, and they are great. We set them up as a slide show on our laptop for the wedding reception when we returned home. It was almost like watching a movie of the wedding.

If you have any other questions, I'd be happy to answer. Just send me an e-mail. Good luck and enjoy!!

Joe Summers
Engineering Manager

---
---
---
Don and Samantha,

Thanks so much for making our "Valentine's Day Wedding" so special. The pictures were awesome Samantha, you really captured the spirit of the day. Don, thanks for including a copy of the wedding script and vows in the folder, we've read them over again several times and each time it brings tears to my eyes. You truly did make our "NAWLINS" experience one we'll never forget.

With gratitude,
Donna and Peter

---
---
From: Lindy Ann
Sent: Thursday, July 07, 2005 4:18 PM

Subject: RE: New appointment notification

Hi Rev. Don,

Thank you again for the great job both of you did officiating our small but culturally complex wedding! We were very happy with your efforts for both the Christian and Hindu traditions within our ceremony.

I wanted to mention also that your lovely wife seemed extremely professional, very creative and she was a pleasure to work with during the entire process. We were able to relax because she could take care of the photography details and provide direction for us.

I also wanted to let you both know that we have now arrived in California and we are really looking forward to receiving the wedding photo CD.

Sanjay & Lindy

---
From: Gena and Robin
Sent: Wednesday, July 06, 2005 1:54 PM

Subject: Thank you!

Hi Don & Samantha,

We just wanted to drop a line and tell you how much we loved our wedding ceremony. We had the photos printed and we are SO happy with them - you did a beautiful job Samantha! Thanks so much for helping to make our day perfect.

Yours,
Gena & Robin

---
Dear Samantha,

Thank you so much for all of your hard work at our wedding on November 11th. You truly saved the day when so many other things went wrong. We were so lucky to have you with us that day.

We received our picture CD in the mail. We are very pleased with the pictures! Thanks so much!

Janet Murphy

---
From: Wayne Mosher [mailto: @yahoo.com] Sent: Saturday, November 11, 2006 12:29 AM Subject: Mosher Wedding at Chateau Orleans -

Rev. Donald and Samantha,

I just wanted to send you a quick email that I received the second set of CDs with the photographs. Samantha, you did a fabulous job capturing the excitement and fun of Julie and my wedding. The extra photos that you took of the guests will be greatly appreciated and cherished. I know Julie and I will of ours.

Thank you again and thank you both for making our wedding a wonderful celebration.

Wayne and Julie Mosher

PS.....Our excitement continued throughout the week as our Most Excellent Adventure took us to the Memphis area in which we bought a house on a golf course there. It was one fabulous week.

---
---
ROM: [mailto: @yahoo.com] Sent: Thursday, November 09, 2006 8:52 AM Subject: Thank you both

Dear Rev. Don and Samantha,

I just wanted you to know how much Rob and I appreciated your services at our wedding Oct 27, 2006. We were very pleased with how things went and were thrilled with the pictures. Thanks for making our special day that much better! Best wishes to you both...take care!

Warm Regards,
Rob and Tammy Head

---
-----Original Message----- From: Shirley Such Sent: Thursday, July 27, 2006 4:33 PM To: info@romanceinneworleans.com Subject: Pictures

What a treat to open up your website and discover my daughter's pictures. You folks really made a special day memorable for all of us--in every good sense of the word. Thank you, again.

-- Shirley Such
Administrative Support

---
---
From: ciscotech Sent: Tuesday, June 20, 2006 10:26 AM Subject: Wedding

Dear Rev. Don and Samantha,

We want to thank you for making our wedding day the most perfect day of our lives. Our weddings vows almost didn't happen--- --our luggage was lost, we were late to our own wedding! My husband and I were panicking because we thought the wedding we had planned for a year wouldn't take place. You both waited patiently for us to arrive. The wedding was just how I fantasized as a little girl.

I recommended you to all our friends, because we have such fond memories of our wedding day. I'm glad Samantha was the photographer who captured our wedding. The pictures couldn't have been more beautiful! You made extraordinary efforts to make our wedding day everything we could hope for! Samantha is an amazing photographer and we will always cherish our pictures. Samantha is extremely truly talented and professional photographer.

Our wedding day was June 11th 2005, we just celebrated our one year wedding anniversary.

Thank you both so much,
Chris and Monique

---
-----Original Message----- From: Joyce_McCoy@ Sent: Thursday, May 18, 2006 10:32 AM Subject: Thanks!

We cannot thank you and Samantha enough for truly the most memorable day of our lives. The wedding was perfectly suited for us. The weather held out and family, friends and Jazz Fest buddies were there. We couldn't have found a more ideal person to perform our ceremony which exactly represented who we are. It really was a unique experience.

Samantha's pictures were precisely want we wanted, not the normal staged photographs, but definitely a true representation of the event.

We can never thank you enough.
Joyce & George

P.S. Feel free to use any pictures or comments on your website.

---
From: Kristine Terre [mailto: Sent: Tuesday, May 16, 2006 8:56 AM Subject: RE: 5/13 wedding

Hi Rev. Bohn,

I wanted to thank you and your wife for performing our services. The ceremony was beautiful and I'm certain the pictures came out beautiful as well. You are such a nice couple and work together so well. I promise I will keep you in mind for the future and recommend you to everyone because I enjoyed my ceremony so much. Thank you once again.

Sincerely,
Kristine Terre Moran

---
---
Hi Samantha!

Wow I have been Mrs. Harrison for almost 3 weeks now.

We want to thank you and Don for all your ideas in and taking the photographs and the kindness you showed, especially in arranging for that swan to make such a timely appearance. The photos turned out very nicely.

I especially like the photo of Shawn opening the Champaign bottle, he looks so happy it just makes my heart skip a beat and brings a smile on my face!

We appreciated your driving us to the trolley stop and learning you two are newlyweds. We met some younger folk and they were all excited for us, as they questioned us about our dress and roses, ect. When the trolley came they said "Let them ride for free! They just got married," and he did!

Well, we dined at Brennan's for dinner and received special treatment, photos and being announced to the restaurant, glasses of Bubbly and an extra dessert to take home. When we left we were asked to ascend the circular stairs, were given a souvenir menu with the Banana Fosters recipe and another photo taken and then introduced to Mr. Brennan. We felt honored. A special way to end our special day.

Debbie Harrison
Operations & Maintenance CV

---
Hello Samantha! All the pictures turned out great. Thank you so much for being so helpful, and for making our day so wonderful. The ceremony was exactly what we were wanting.

Thanks again,
Joy and Gary

---
Samantha,

Armando and I just wanted to thank you for helping us get married this past Friday. You are a wonderful and polite person and you made us feel extremely comfortable during such an emotionally charged time. Good luck to you during your wedding next month and in the future. I would also recommend your services to others in the future if they wanted to take the same route we did. Thanks again!!!!

Beth and Armando Villalobos

---
From: byingling2 [mailto: Sent: Monday, July 31, 2006 6:38 PM Subject: Re: Your Marriage License

Thank you so much for everything!! We had a great time. You and your wife did an amazing job with everything!! It was a perfect ceremony!

Thanks again
Andi

---
---
Samantha:

We were so pleased to hear your voice.... we are happy to know both of you are doing well. We had such a fabulous time at our wedding and we could never be grateful enough for the wonderful job you did capturing our big day....

The pictures are a hit with our family and friends.... the black and whites, the pictures by the river, the ones with the cathedral in the background, they are all so beautiful. Looking at our wedding album is one of our favorites things to do. I've never felt as beautiful as I did that day. We appreciate the time that both you and Don took to make sure our day was wonderful...We would be honored and would gladly agree to let you use any of the pictures in your print advertising... We hope you enjoy using them at least half as much as we love looking at them...

I'm enclosing our address and contact number... If either I or Brandt can be of any help, do not hesitate...

Happy Ever After,
Carla and Brandt McClelland



---
Hi Samantha! Thank you so much for the wonderful wedding, pictures and beads. They will all be integral parts of the tapestry of our lives together.

Emily and Russ

---
---
---
From: Joe Summers
Sent: Thursday, April 28, 2005 2:06 PM

Subject: Our recent Wedding 4/19/05

Hi Samantha and Rev. Don,
Just wanted to let you know what a great time we had in New Orleans and how wonderful the wedding was. Gabarb and I have been talking about it to friends and family (and looking at all those great pictures too!). It was so easy, no stress, perfect for us. You two are tops in our book.

We are going to send a few pictures to Keith (the Limo driver). I guess he wants them for advertising. He did a great job too!

Hope all is well and hope you are enjoying Jazz Fest. You said you were fans of the blues, so don't miss Buddy Guy!

Joe Summers
Engineering Manager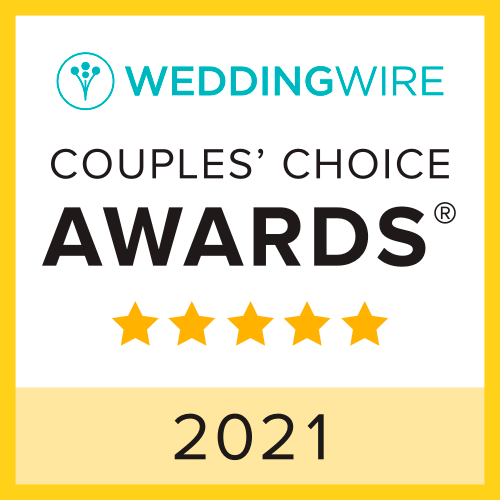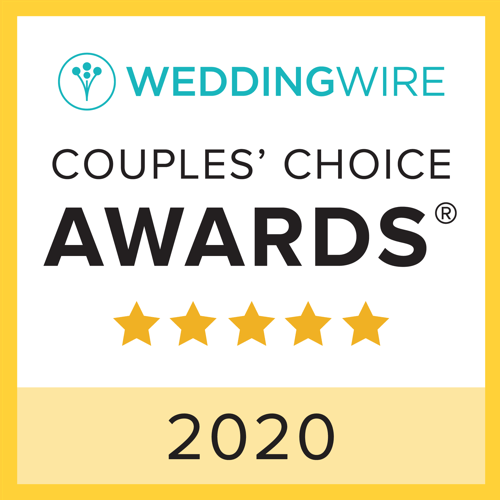 ---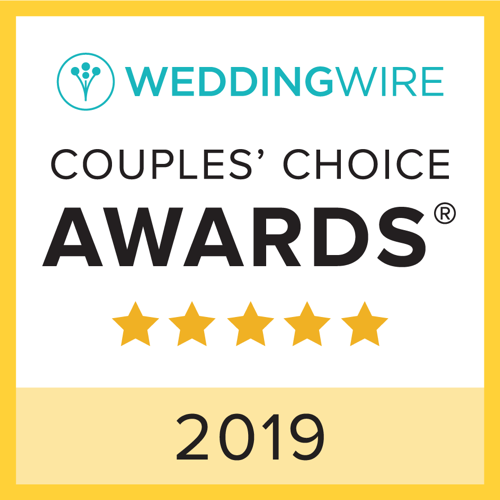 ---
Romance in New Orleans Weddings, Rev. Samantha McGovern
Romance in New Orleans Weddings, Rev. Samantha McGovern
---

Romance in New Orleans Weddings, Rev. Samantha McGovern
---
---
Christmas Eve Wedding
at Audubon Park off St. Charles
Thank you for helping to make our day special. We enjoyed our ceremony a great deal. It was very romantic. And Samantha did a wonderful job with the photography. Also, how did you make that picture black and white?

Thanks a great deal!

---
Romantic Wedding
at an Antebellum Mansion
We enjoyed the photos! We thought you all were great and professional! Your dedication and enthusiasm made our day a very special day that we will cherish for the rest of our lives!

Thanks!

---
I was on the phone a week or so ago from New Zealand listening as you married my sister and her partner - I'm assuming you remember. I guess you don't have wedding guests on the other side of the world all that often!! I felt fantastic being able to hear all the lovely things they said, and the ceremony you designed was beautiful. Thanks for making their wedding so special for them - I know they enjoyed every minute of it.

Thanks for making all of us so happy!!!! You've got a great job!!!!!!!

Regards!

---
Romantic Pre-Cruise Wedding
---
Just wanted to drop you a quick note to thank you for making our wedding ceremony so special. We also wanted to thank your wife for taking such wonderful pictures for us. Our day was exactly what we wanted (High heeled shoes and all...LOL ) so we just wanted to say how much we appreciated it.

Thanks again so much!

---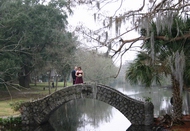 Romantic Pre-Cruise Wedding
at City Park
---
We are enjoying the photos so much. Family and friends are requesting their favorites!

Warm regards!

---
Mardi Gras at
Washington Artillery Park
---
Thanks to you & your beautiful wife for all you did to make our marriage ceremony run so smoothly! We had a lot of fun & will never forget it!

---
Romantic Winter Wedding
Audubon Park
---
Thanks for the pictures you sent us - they came out great! You were both so sweet and sincere, and we thank you both for creating such a beautiful and sweet ceremony for us. We will never forget you!

---
Moon Walk, Mississippi River
---
We would like to thank you both for the wonderful ceremony and the great photos. Thank you both also for helping us stumble through it. You two helped us start off our journey with great memories.

Thanks again!

---
Audubon Park Pavilion
---
Thanks again for everything. You were extremely helpful in calming down our birth certificate drama the night before. Everything turned out great.

---